Inside the 2nd Annual Research Conference at the
Center for Effective Lawmaking
The Center for Effective Lawmaking hosted its Second Annual Research Conference on June 10, 2019 at the University of Virginia.  The conference featured seven presentations of work focused on the conference theme "The Pipeline of Potentially Effective Lawmakers: Who Runs and Who Gets Elected?"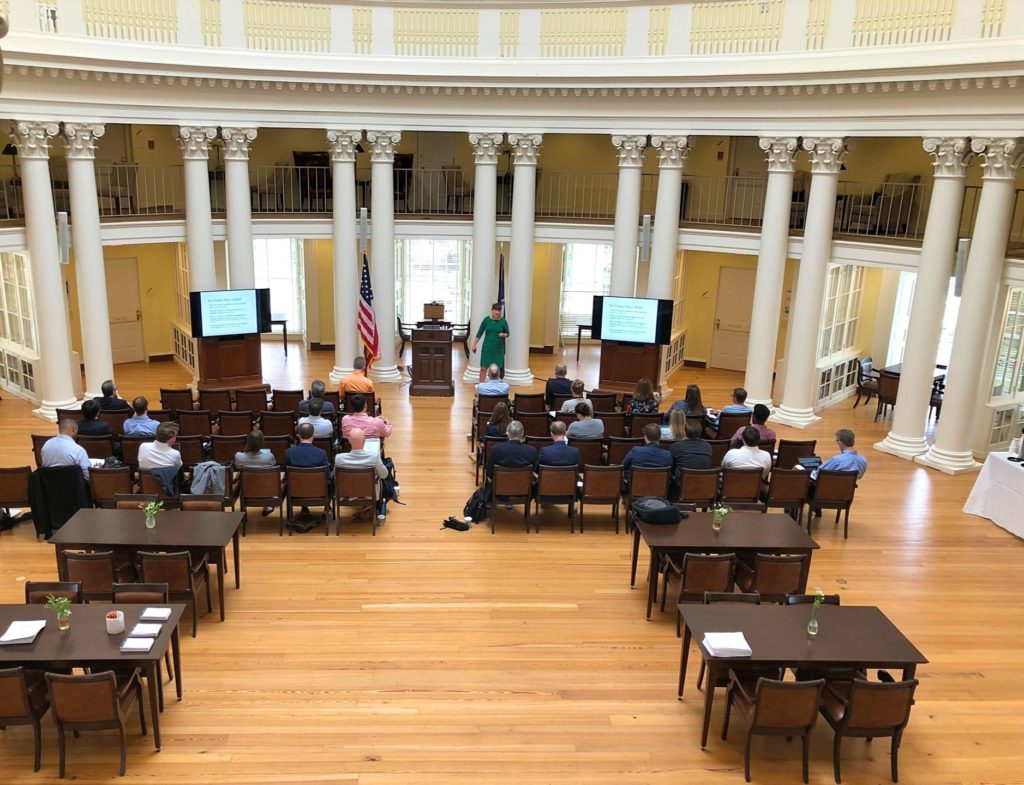 The Center for Effective Lawmaking's research team has developed three areas of focus for the research: identification of the characteristics of those who would likely become effective lawmakers once elected; cultivation of effective lawmakers and institutional structures within Congress; and accountability of legislators for their lawmaking effectiveness.
This year's Conference theme was consistent with our "Identification" category and complements the "Cultivation" category theme from last year's conference.  The body of exploration was diverse, including topics such as "Testing Alternative Explanations for Gender-Office Congruency,""Ballot Type and Legislative Effectiveness," and "Diversity and Minority Group Advocacy in Congress."
We hosted out-of-town scholars from more than two dozen colleges, universities, and think tanks, as well as a significant local audience. This is approximately a 30% growth rate in participation from last year's conference.
In addition to the speakers, the Center hosted a working lunch where 2018-2019 grant recipients shared their research projects and current work.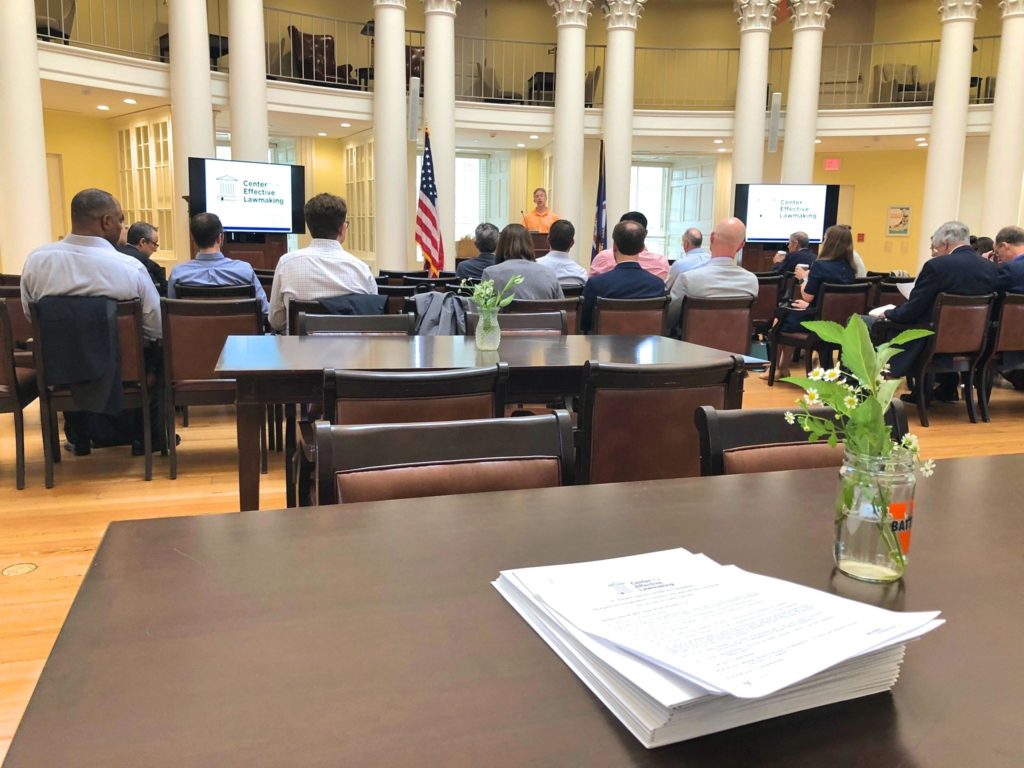 The presentations were informative and discussion after each lively and engaging. The Center was honored to host the speakers and affiliates the night before for dinner in downtown Charlottesville, as well as a guided tour of Monticello the evening following the conference. The academic camaraderie encouraged not only during the presentations but also through these social events creates and strengthens a community that can continue to shed light on important topics. The opportunity to allow academics to advance in their research regarding legislative effectiveness is an important aspect of the Center's work. We look forward to hosting our Third Annual Conference at Vanderbilt University in June 2020.
Are you conducting research in our field? Applications for the Center for Effective Lawmaking small grant program are due August 15, 2019. Don't forget to sign up for our newsletter to get important updates.