The CEL Board of Advisors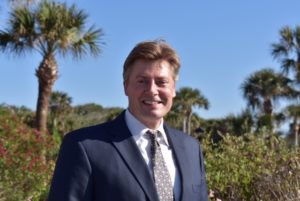 Congressman Jason Altmire
Jason Altmire served three terms in the United States House of Representatives from 2007-2013. He is the author of: Dead Center: How Political Polarization Divided America and What We Can Do About It. During his time in office, the nonpartisan National Journal calculated Altmire's voting record to be at the exact midpoint of the House -- the Dead Center -- giving him the most centrist voting record in Congress.

Altmire has been a guest lecturer for Carnegie Mellon University's Public Policy and Management program, and an adjunct professor at George Washington University focusing on politics and policy. He earned a Master's degree in Health Administration from George Washington University and a Bachelor of Science degree from Florida State University. He recently completed his Doctorate in Business Administration from the University of Florida with a dissertation using CEL data to examine the legislative effectiveness of businesspeople elected to Congress.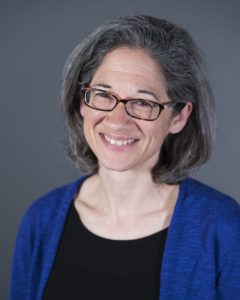 Sarah Binder
Sarah Binder is a professor of political science at George Washington University and a senior fellow at The Brookings Institution, specializing in Congress and legislative politics. She is an associate editor of The Washington Post's Monkey Cage blog, and a former co-editor of Legislative Studies Quarterly. Most recently, she co-authored with Mark Spindel The Myth of Independence: How Congress Governs the Federal Reserve (Princeton University Press 2017). Her earlier books include Minority Rights, Majority Rule: Partisanship and the Development of Congress (Cambridge University Press 1997); with Steven S. Smith, Politics or Principle? Filibustering in the United States Senate (Brookings Institution Press 1997); Stalemate: Causes and Consequences of Legislative Gridlock (Brookings Institution Press, 2003) and with Forrest Maltzman, Advice and Dissent: The Struggle to Shape the Federal Judiciary (Brookings Institution Press 2009). Her work has also appeared in the American Political Science Review and elsewhere. She was elected to the American Academy of Arts and Sciences in 2015.

Binder received her Ph.D. in political science from the University of Minnesota in 1995 and B.A. from Yale University in 1986. She joined Brookings in 1995 and George Washington University in 1999.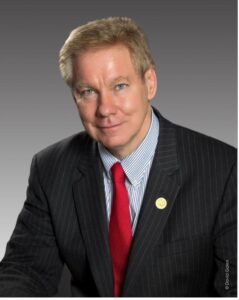 Congressman Tom Davis
Tom Davis served seven terms in the United States House of Representatives from 1995-2008. He served as chairman of both the Committee on Oversight and Government Reform, where he led a number of high-profile investigations, and the National Republican Congressional Committee (NRCC). When he joined Congress, he was the first freshman representative in 50 years to hold a subcommittee chairmanship, taking the gavel of the Subcommittee on the District of Columbia. In addition, he was a chief author of more than 100 pieces of legislation that became law and presided over 150 hearings and investigations culminating in reports which included Hurricane Katrina, steroid use in professional baseball and contracting in Iraq. Before his time in Congress, Davis served as a supervisor on the Fairfax County (VA) Board of Supervisors and as the board chairman.

Davis is now a Partner at the law firm Holland & Knight. He served as Rector (chairman of the Board of Visitors) at George Mason University, where he is also a distinguished professor of Public Policy at the Schar School of Policy and Government. In addition, Davis is a frequent speaker to trade associations, academia and corporations on the workings of Congress and the political environment, and he has traveled to various countries to speak to heads of state about the workings of democracy. He received his J.D. from the University of Virginia School of Law and his B.A. from Amherst College (cum laude).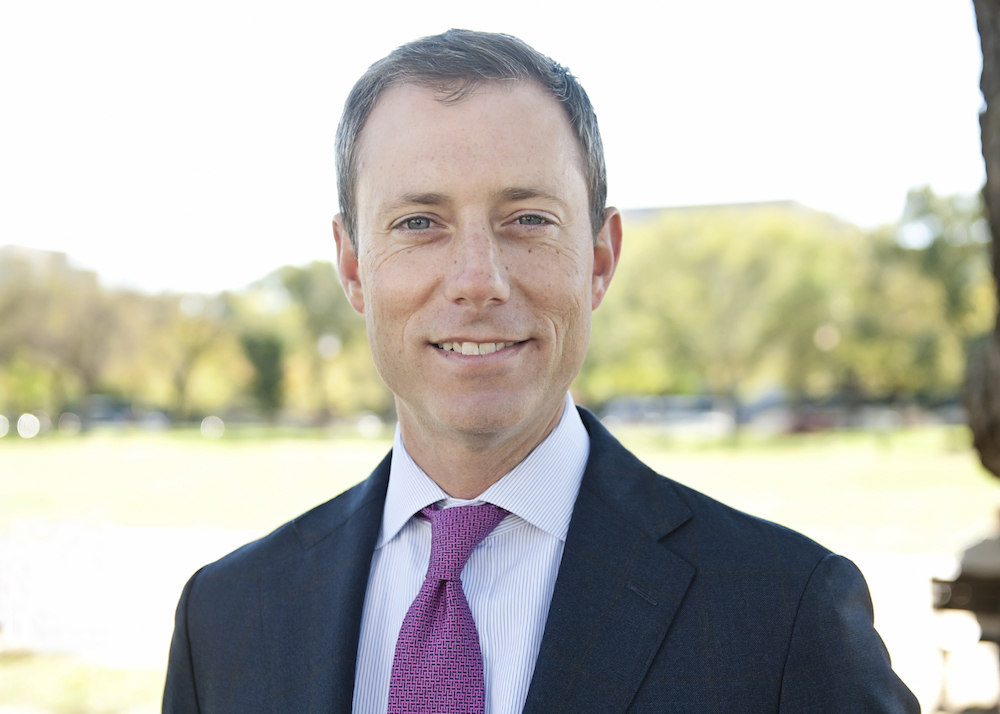 Kyle Nevins
Kyle Nevins is a former senior aide to Republican Leadership in the U.S House of Representatives, with extensive experience in the process and politics of the Congress. In 2014, Nevins co-founded Harbinger Strategies, a boutique government relations firm in Washington, DC. He continues to serve as one of the firm's partners and specializes in a wide variety of business community and advocacy issues. Nevins was recognized for his work by Politico Magazine as one of "50 Politicos to Watch."

Prior to his time in the business community, Nevins spent over a decade on Capitol Hill working on the senior congressional staffs of former House Majority Leader Eric Cantor (R-VA) and former House Republican Whip Roy Blunt (R-MO). During his congressional career, Nevins was responsible for overseeing the legislative agenda and schedule of the U.S. House, as well as the Party's vote counting operation.

As National Journal reported in 2012, "Talk to any aide on the Hill about how legislation gets to the floor, and Kyle Nevins's name will undoubtedly come up." He was named one of Roll Call's "Fabulous 50" congressional staffers and was included in National Journal's "35 and Under Power Set."

Nevins serves on the Board of Advisors for the Frank Batten School of Leadership and Public Policy at the University of Virginia. He participates in guest lectures for the Executive Education program at the Brookings Institute and is the co-author of Inside Congress: A Guide for Navigating the Politics of the House and Senate Floors, published by Brookings Institution Press. Nevins is a graduate of Duke University and studied at University College London.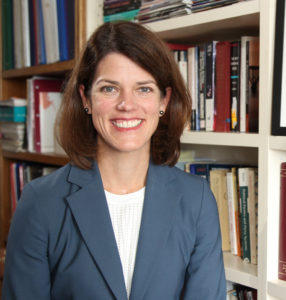 Kathryn Pearson
Kathryn Pearson is an Associate Professor of Political Science at the University of Minnesota. She specializes in American politics; her research focuses on the United States Congress, women and politics, congressional elections, and political parties. Her research has recently appeared in The Journal of Politics, Perspectives on Politics, Legislative Studies Quarterly, Political Research Quarterly, and Politics & Gender, and she has published several book chapters. Her book titled Party Discipline in the House of Representatives was published in 2015 by the University of Michigan Press. It combines quantitative data analysis and interviews of key elites to examine party leaders' strategic use of their legislative prerogatives to reward loyal party members and punish defectors. It is an extension of her dissertation that won the APSA Legislative Studies Section's Carl Albert Award for the best doctoral dissertation in the area of legislative studies.

Pearson is working on a new book project, Gendered Partisanship in the House of Representatives, analyzing congresswomen's pursuit of power in a partisan era. Pearson is a recipient of the Morse Alumni Award for Outstanding Contributions to Undergraduate Education.

In 2002-03, Pearson was a Research Fellow at the Brookings Institution, and from 1993 to 1998, she worked on Capitol Hill as a Legislative Assistant for two members of Congress. Professor Pearson received her Ph.D. from the University of California, Berkeley.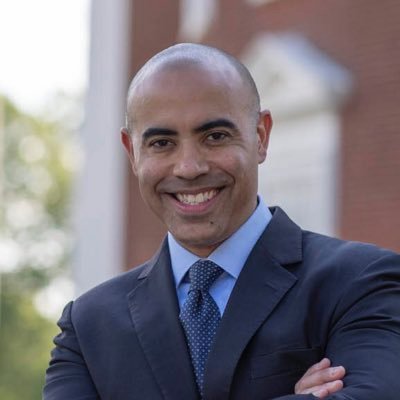 Dean Ian Solomon
Ian H. Solomon has been dean of the Frank Batten School of Leadership and Public Policy since September 2019. He comes to Batten with more than 20 years of experience as an educator, policymaker, diplomat and businessman in more than 40 countries.

Previously, Solomon was the founder and CEO of SolomonGlobal, LLC, an advisory firm specializing in negotiation, collaboration and conflict management. Solomon created SolomonGlobal to advance the art and science of cooperation, offering unique learning experiences and strategic advisory and facilitation services to individuals, organizations, governments, and partnerships worldwide.

Prior to SolomonGlobal, Solomon was Vice President for Global Engagement at the University of Chicago, where he led teams in Chicago, Beijing, New Delhi and Hong Kong to support international programs, overseas centers and campuses, research collaborations, and innovative global education opportunities.

From 2010 to 2013 Solomon served as the U.S. Executive Director for the World Bank Group. Nominated by the Obama administration and unanimously confirmed by the U.S. senate, Solomon represented the United States in multilateral diplomacy and multi-stakeholder agreements.

Prior to his role at the World Bank, Solomon worked as Senior Advisor to U.S. Treasury Secretary Timothy Geithner. Before joining the Treasury team, Solomon served as Legislative Counsel to then-U.S. Senator Barack Obama for four years.

From 2002-2005, Solomon was Associate Dean of the Yale Law School. Solomon began his career as a consultant at McKinsey & Company and has been a Visiting Lecturer in Law for the University of Chicago Law School and Yale Law School.

Solomon is originally from New York City. He earned his AB magna cum laude from Harvard University and his JD from Yale Law School. He has traveled extensively in Africa, Asia, Europe, and Latin America, and has also lived in South Africa. He is a member of the Council on Foreign Relations and a non-resident Fellow on Africa for the Chicago Council of Global Affairs.
Tom Wickham
Tom Wickham, former Parliamentarian of the U.S. House of Representatives, serves as Senior Vice President of state and local policy at the U.S. Chamber of Commerce. As a nonpartisan House official for over 25 years, Wickham provided essential guidance to leadership, committees, and members as part of the development and execution of legislative strategy. During numerous high-profile legislative events, Wickham counseled speakers of the House, vice presidents, and countless members and senators on their constitutional and statutory responsibilities.

Wickham's expertise is recognized by national leaders of both parties. Upon his retirement as parliamentarian in 2020, Speaker Nancy Pelosi said, "Tom Wickham is a master of House rules and procedure, whose incisive legal acumen and absolute professionalism have strengthened the People's House and benefited the American people whom we serve. In his 25 years of distinguished service, Tom upheld the great constitutional underpinnings of the historic role of parliamentarian with excellence and integrity." Republican Leader Kevin McCarthy remarked in a tribute on the House floor, "I speak for all Republicans when I commend Tom for his professionalism, sound judgment, and steady demeanor in carrying out his duties."

Wickham is a native of Epworth, Iowa and graduate of the University of Iowa and the University of Iowa College of Law. He lectures frequently on Congress and serves on the Alumni Advisory Board of the University of Iowa Department of Political Science.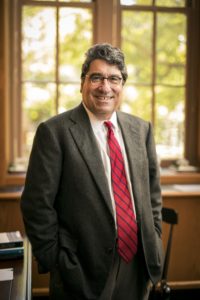 Chancellor Emeritus Nicholas S. Zeppos
Nicholas S. Zeppos was Vanderbilt University's eighth chancellor from 2008-2019. He served more than a decade in the role before being appointed to Chancellor Emeritus on August 15, 2019 and returning to the faculty as University Distinguished Professor of Law and Political Science. Zeppos was honored with two new appointments as University Distinguished Professor and Cornelius Vanderbilt Chancellor Emeritus Chair, the highest appointments a university can bestow. He joined the Vanderbilt faculty in 1987 as an assistant professor of law, and then spent the next 21 years serving the university in various roles, including professor, associate dean of Vanderbilt Law School, associate provost for academic affairs, and vice chancellor and provost.

During Zeppos' tenure, he led the launch of Opportunity Vanderbilt, the university's pioneering financial aid program, which replaced loans with scholarships, he was instrumental in planning and executing Vanderbilt's residential college system, he led the transition of the university and Vanderbilt University Medical Center into two separate legal and financial entities, he co-chaired the bipartisan U.S. Senate Task Force on Government Regulation of Higher Education, and the endowment increased from a low of $2.9 billion after the financial crisis of 2008, to $6.4 billion during his time. He created the role of vice chancellor for equity, diversity and inclusion and chief diversity officer and has been an outspoken advocate for the university's imperative to ensure it encourages opportunities and respect for all. He led a university-wide campaign to foster a culture of openness, honest reflection, and brave dialogue about mental health.

Zeppos currently serves as a member of the board to Harvard-affiliated McLean Hospital. He has served as the chair of the Association of American Universities Board of Directors, and as a board member for the Consortium on Financing Higher Education, Vanderbilt University Medical Center, Knight Commission on Intercollegiate Athletics, and president of the Southeastern Conference Executive Committee.