Inside the 5th Annual Research Conference at the Center for Effective Lawmaking
The Center for Effective Lawmaking (CEL) hosted its Fifth Annual Research Conference on June 5, 2023 at Vanderbilt University in Nashville, TN. Over 40 attendees from a wide range of research institutions and organizations come from across the country to discuss and evaluate the ideas connected with effective lawmaking, specifically the three main research areas of the CEL: identification of the characteristics of those who would likely become effective lawmakers once elected; cultivation of effective lawmakers and institutional structures within U.S. legislative bodies; and accountability of legislators for their lawmaking effectiveness. Opening remarks were delivered by Vanderbilt Chancellor Daniel Diermeier, who connected the work of the Center and conference to the larger themes of democratic and academic vitality.
The conference featured five paper presentations:
"Bureaucrats in Congress: Strategic Information Sharing in Policymaking." Pamela Ban, University of California-San Diego; Ju Yeon (Julia) Park, Ohio State University; Hye Young You, New York University.
"Legislative Effectiveness, Progressive Ambition, and Electoral Success." Sarah Treul, University of North Carolina-Chapel Hill; Danielle Thomsen, University of California-Irvine; Craig Volden, University of Virginia; Alan Wiseman, Vanderbilt University.
"Do Local Roots Impact Washington Behaviors? District Connections and Representation in the U.S. Congress." Jesse Crosson, Purdue University; Jaclyn Kaslovsky, Rice University.
"Expertise Acquisition in Congress." Christian Fong, University of Michigan.
"Effective Lawmaking Across Congressional Eras." Fang-Yi Chiou, Academia Sinica; Max Goplerud, University of Pittsburgh.
In addition, several CEL Grantees gave presentations to share their developing findings that have emerged from their CEL-sponsored research projects, and CEL Graduate Affiliate Mackenzie Dobson and University of Virginia Doctoral Student Jacob Lollis gave a brief presentation on a new project that they are undertaking on the lawmaking effectiveness of LGBTQ legislators.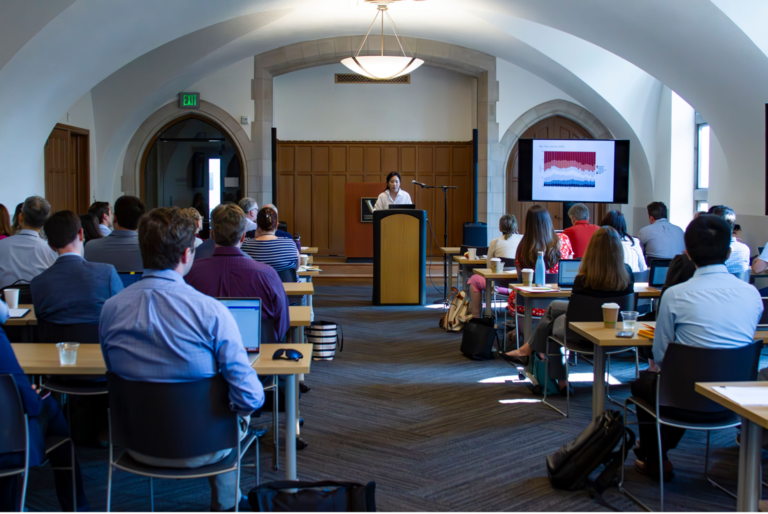 The Center also presented its annual award for the best publication on effective lawmaking published in the previous calendar year during the Conference.  The recipient of the 2023 award was Todd Makse, Associate Professor at Florida International University, for his article in Political Research Quarterly entitled "Instant Credibility: The Conditional Role of Professional Background in Policymaking Success."
The conference concluded with a dinner at Vanderbilt's Dyer Observatory where attendees engaged with a discussion between Co-Director Alan Wiseman and Pulitzer-Prize winning historian and Vanderbilt Professor Jon Meacham on the latter's perspectives on the current political climate and how it connects with a functioning legislative process.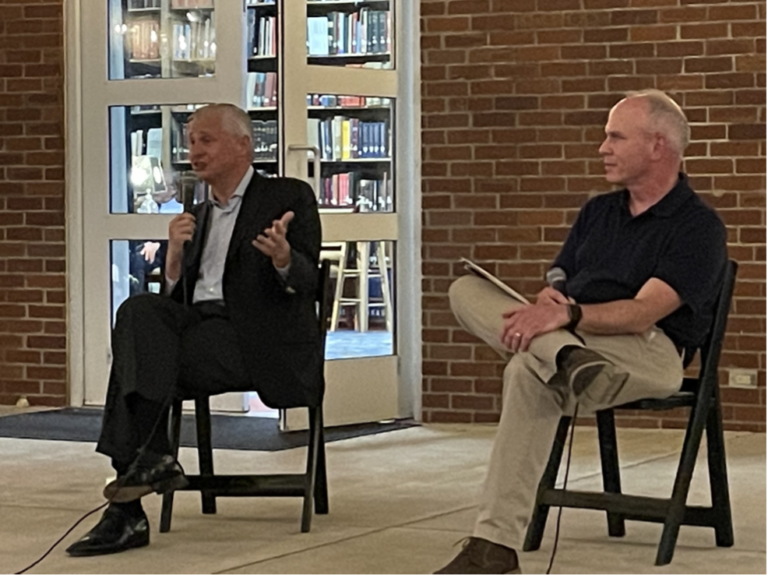 The Center was grateful to provide the opportunity for all those who joined us as they continue to expand the scope of the field of effective lawmaking scholarship; we look forward seeing how the community will continue to develop between now and our next (6th) annual conference at the University of Virginia in Charlottesville, VA in June 2024.