The CEL's 2022 Award for Best Publication on Effective Lawmaking
This year, in coordination with our Fourth Annual Research Conference, the Center for Effective Lawmaking was pleased to announce the 2022 Award for Best Publication on Effective Lawmaking.
The award was presented to Jesse M. Crosson, Alexander C. Furnas, Timothy Lapira, and Casey Burgat for their 2021 article in Legislative Studies Quarterly, titled "Partisan Competition and the Decline in Legislative Capacity among Congressional Offices."
In this paper, the authors take a deep dive into a new (and original) data set drawn from 236,000 quarterly payroll disbursements by over 1,000 member offices for 120,000 unique staff between the 103rd-113th Congresses (1993-2015), to explore what factors have contributed to Representatives shifting office resources away from traditional legislative functions and towards what they denote as "representational activities." In analyzing the data, they seek to identify whether the decline in legislative capacity follows from a general centralization of lawmaking capacity in the House (such that individual members invest less in lawmaking capacity within their own offices), or whether the observed decline is largely confined to Republican members, who often advocate for measures to shrink the size of big government.
Their main findings demonstrate that the observed decline in legislative capacity is essentially symmetric across the parties; that individual members themselves reduce their offices' legislative capacity the longer they stay in Congress; and this decline is exacerbated by the election of new members and/or changes in party control of the chamber. These large sample-findings are complemented by interviews with former members of Congress and legislative staff, which greatly helps the authors in their efforts to uncover the motives of these members of Congress who appear to be undermining their efforts at engaging with the lawmaking process.
The Center greatly appreciated the novel contributions that this paper makes to our understanding of the ways that legislators organize their office staff and utilize their resources to help achieve their goals; and the ways in which contemporary competition for chamber control might yield an unintended consequence of decreases in legislative capacity, thereby undermining the broader efforts of members of Congress to become effective lawmakers. The Center also greatly appreciated the efforts that were taken to construct such a substantial new dataset on staff duties and resource allocation within and across members' offices; and we are confident that this dataset with serve as the foundation for a wide range of important research activities in the future.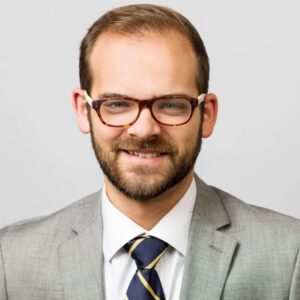 Jesse M. Crosson is an Assistant Professor of Political Science at Purdue University, where he is a member of the Cornerstone Integrated Liberal Arts faculty. Previously, he was an Assistant Professor of Political Science at Trinity University and a Fellow and Visiting Research Scholar at Princeton University's Center for the Study of Democratic Politics. His research agenda is motivated by his long-standing interest in why public policy changes when it does, and why it often fails to do so—even when many elites and citizens appear unsatisfied with the status quo. His work examines the institutional underpinnings of policy change and gridlock, with a particular interest in how legislative parties and electoral competition, interest group activity, and legislative professionalism influence how, when, and why public policy changes.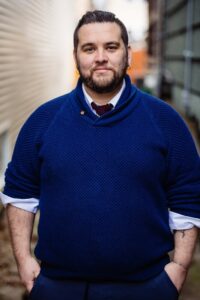 Alexander C. Furnas is a Research Assistant Professor at the Center for Science of Science and Innovation in the Kellogg School of Management at Northwestern University and Researcher at University of Michigan. Previously, he was a research fellow at the Sunlight Foundation. He specializes in the role of information and expertise in policymaking and his dissertation examines the conditions under which Congress uses privately provisioned information produced by outside organizations in the policymaking process. More generally, he studies interest groups, Congress, the intersection of science and politics, policy making and elite political behavior using survey, text analysis and network methods. He also has ongoing research projects on congressional staff capacity, interest group ideal point estimation, lobbying firms, and text reuse detection.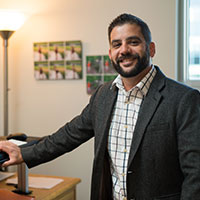 Timothy Lapira is a Professor of Political Science at James Madison University. He previously worked on Capitol Hill as the American Political Science Association Public Service Fellow at the House Select Committee on the Modernization of Congress and as a legislative assistant to a member of Congress in the 1990s. LaPira was also a researcher at the Center for Responsive Politics, where he was responsible for developing the Lobbying and Revolving Door databases on OpenSecrets.org. His expertise is on Congress, interest groups, and lobbying. In addition to his full-length books, he is the author of more than twenty peer-reviewed articles and book chapters, and serves on the editorial boards for the academic journals Legislative Studies Quarterly and Interest Groups & Advocacy.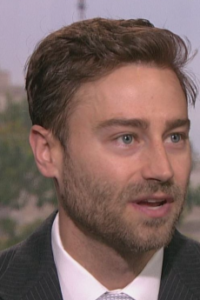 Casey Burgat is the director of the Legislative Affairs program at the Graduate School of Political Management (GSPM) at The George Washington University. Prior to joining GSPM, he was a Senior Governance Fellow at the R Street Institute where his research focused on issues of congressional capacity and reform. He also worked at the Congressional Research Service, where he served in the Executive Branch Operations and the Congress & Judiciary sections. There, he was responsible for responding to congressional requests about federal rulemaking, issues of congressional reform, the president's role in federal budgeting, federal advisory committees and congressional staffing. He is currently finishing a co-authored book on congressional policy procedures and strategies, to be published by the University of Michigan Press.